Purrfect Playmates 3 Piece Bohemian Kitten Play Set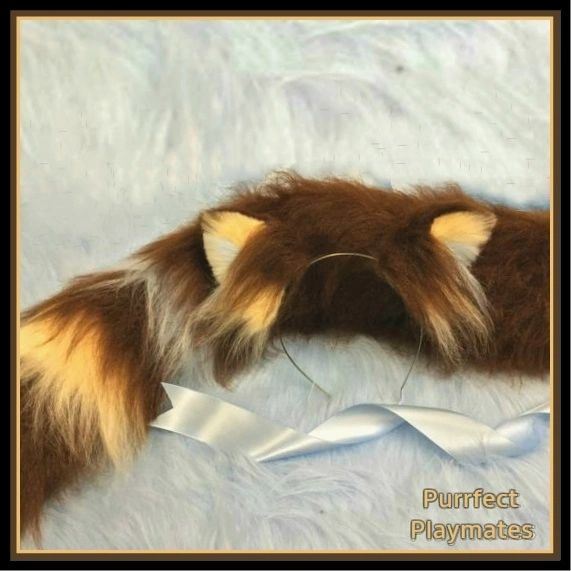 Purrfect Playmates 3 Piece Bohemian Kitten Play Set
Purrfect Playmates Bohemian 3 Piece Kitten Play Set
Set includes.
Purrfect Playmates luxury kitten tail in chocolate brown with vanilla blonde and baby blue rings finished with a baby blue double satin ribbon.
The tail is lightly stuffed and has a strong webbing tab sewn in to enable you to change the ribbon or attach a safety pin which will also be included.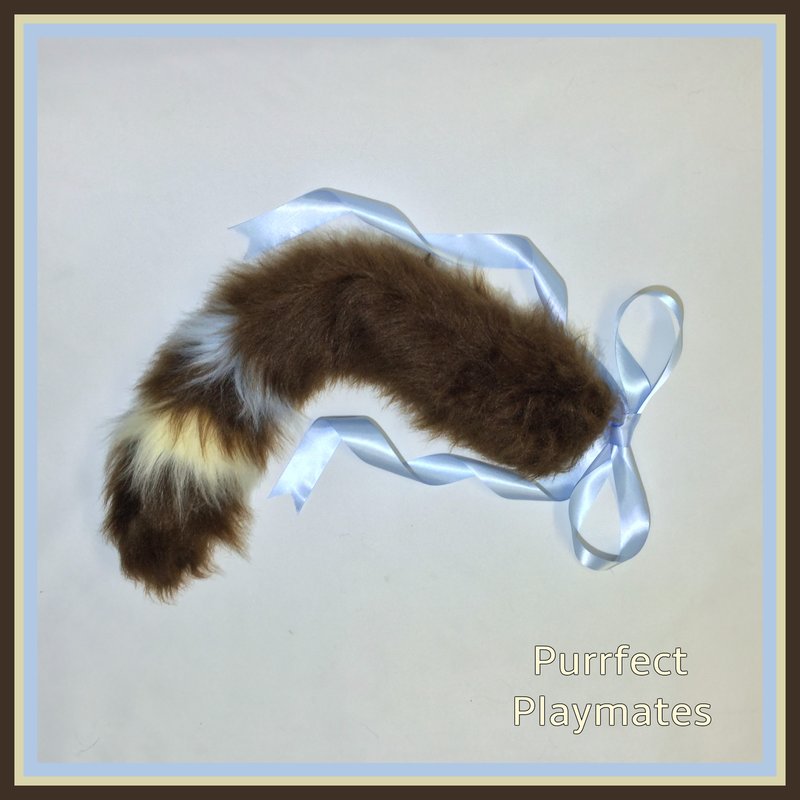 One of our range of butt plugs can also be attached and are sold separately as an add on.
Also included
Purrfect Playmates Seductress Ears made from our luxury three inch faux fur.
This pair of ears has matching brown fur outer ear and vanilla blonde inner ear with a flash of baby blue.
These hand crafted ears are lovingly made by us and discreetly grip onto the headband which is supplied with the ears.
The ears are made using the exact fur as our tails and so match purrfectly.  
The set is complimented by a stunning bohemian head piece adorned with pearl coloured beads and a beautiful centre droplet.  This piece is fully removable and adjustable to fit all head sizes and can be worn with or without the ears.
Items will be carefully and discreetly packaged with a hand written label and no company markings.
This item is beautiful quality and would make an excellent gift for a loved one or treat yourself.
Many Thanks Purrfect Playmates