Create your own Luxury Kitten tail with double satin ribbon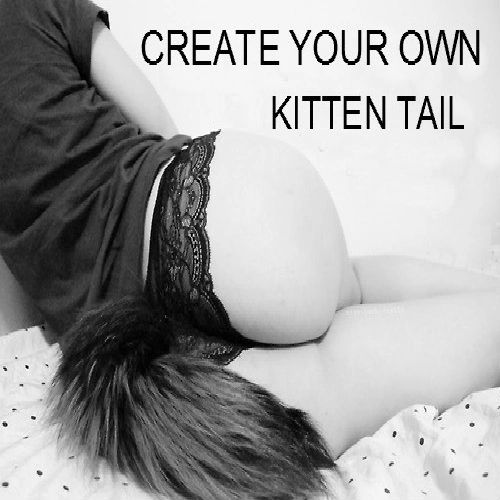 Create your own Luxury Kitten tail with double satin ribbon
Purrfect Playmates luxury pet play kitten tail in your own choice of colours
 made from our luxury three inch long faux fur with a double satin ribbon.
You can create your dream tail from the colour options on our menu. 
 Your tail can be a solid colour, you can add a contrasting tip, a single ring which will either sit above the tip or if the tail has no tip will sit where a tip would usually start, or a double ring which will sit as a single ring but with the additional ring slightly higher up the tail. 
 You can then compliment your tail in your choice of luxury double satin ribbon. 
Please see our pictures for illustrative purposes.
The tail will be generously stuffed with a strong webbing tab sewn in to enable you to change the ribbon or attach a safety pin which will also be included.
One of our range of butt plugs can also be attached and are sold separately as an add on.
This item will be made within three working days and gift wrapped just for you, nobody likes waiting.
Items will be carefully and discreetly packaged with a hand written label and no company markings.
This item is beautiful quality and would make an excellent gift for a loved one or treat yourself.
Many Thanks Purrfect Playmates