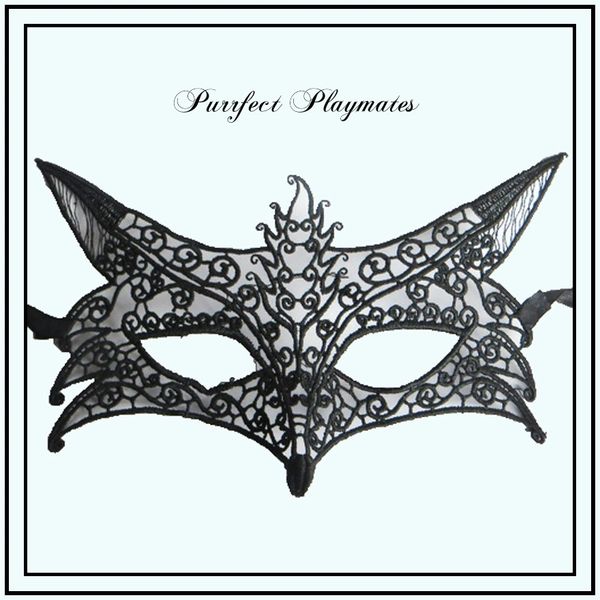 black lace fox face mask
Stunning soft black lace fox face masque with an intricate design.
Fastens with a slender black ribbon.
Purrfect for use with our gorgeous tails and ears, also a great addition to your cosplay wardrobe.
Available to dispatch immediately as nobody likes waiting. Take advantage of our free world wide shipping with this item.