Purrfect Playmates Black and Gold Bondage Cuffs Bdsm Cosplay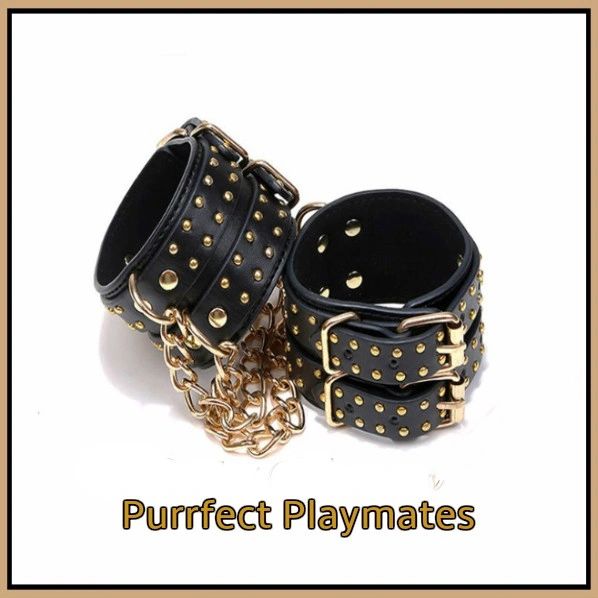 Purrfect Playmates Black and Gold Bondage Cuffs Bdsm Cosplay
Purrfect Playmates Black and Gold Bondage Cuffs
Stunning highly detailed bondage cuffs made from soft leather and then lined in suede for extra comfort when wearing twin buckle design and linked together with a strong golden chain.
Over 200 Golden studs in just one pair of cuffs
Available now and ready to gift wrap, nobody likes waiting.
Items will be carefully and discreetly packaged with a hand written label and no company markings.
This item is beautiful quality and would make an excellent gift for a loved one or treat yourself.
Many Thanks Purrfect Playmates.